DECK & WOODWORK DESIGN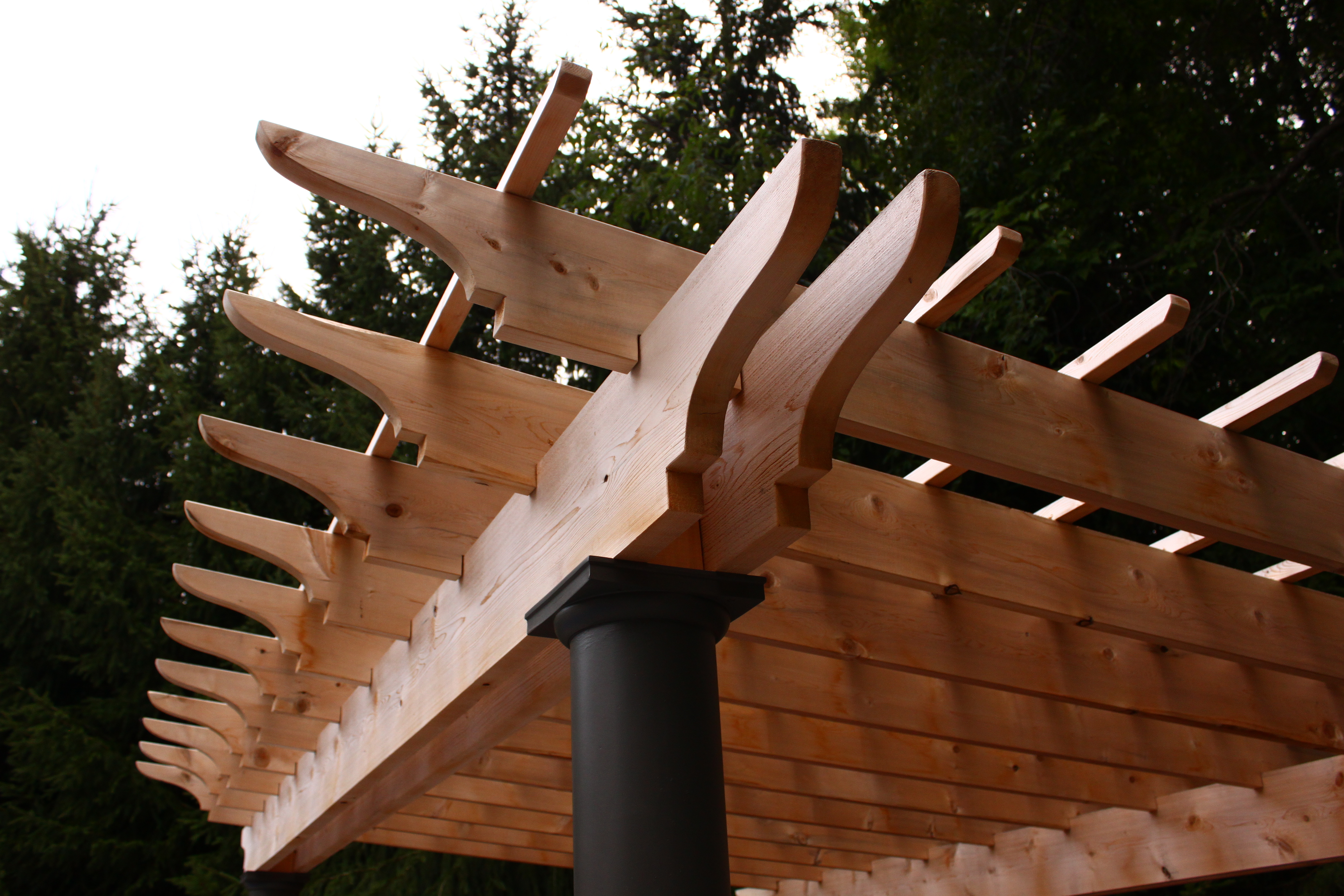 Decks and woodworking allow clients to add architectural detail and extend entertaining space. Decks can provide elevated views over properties and details like wooden screening can help to reduce unwanted views or weather.
Cedar, whether used for decking of architectural screens, pergolas, fencing, arbors, or trellises creates a rot resistant and naturally beautiful finish on these wooden landscape features.
Hot tubs are often integrated into a deck to allow for seating to be level around the unit, easier access into the unit, and to reduce the views of unattractive units.
Various styles of wood privacy screens are an aesthetically pleasing way of masking an unwanted view in an area of limited geography.
Decks and Woodworking can:
add another element to the design
provide elevated views and extend entertaining space
screen unwanted views and weather
provide screening and seating around spas
provide unobstructed views with innovative products such as tempered glass